Systems Integrators

Providing
Protection from


Burglary
Fire
Vandalism
Internal Theft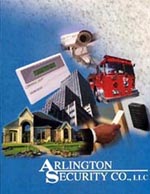 Frequently Asked Questions
How much do security systems cost?

It depends upon how large and how advanced of a system you would need. Our Systems Consultants will evaluate and work with you to design the best system for your needs.

What is the cost of a systems consultant to come evaluate and meet with me?

Absolutely nothing! Our Systems Consultants will provide you with a free quote.

What kind of warranty do you provide after the installation is complete?

We offer a standard 90 day warranty on parts and labor against any unforeseen problems that may occur. We also offer service agreements that could extend the standard warranty.

Are you licensed and insured?

Absolutely! We are both licensed AND insured as required by Illinois law. All of our employees are licensed by the state of Illinois, Permanent Employee Registration Card (PERC) as well.

What are your service hours?

Our normal service hours are weekdays from 8:00 am to 4:00 pm and occasionally, prescheduled Saturday service to accommodate the very busy schedules of our customers. We also offer 24 hour service, if needed. There is always a technician on-call to answer any questions you may have.

What are your service rates?

Our rates during normal service hours depend upon your location. We serve all of Northeastern Illinois as well as Southern Wisconsin and Far Northwestern Indiana. Please call our office to determine the rate in your area.

How much experience does your company have?

We have over 70 years of combined experience, between our security professionals in the electronic security industry.

Do you prewire for new homes?

Absolutely! Our experienced installation staff will prewire your home for almost everything you will need! Please see our RESIDENTIAL page to see what we can offer you.
Have you done work for any builders/construction companies?
Yes. We work frequently with many builders and general contractors in the Chicagoland area.
Do I know any of your commercial accounts?
We have installed and serviced many companies, some of them include: Walgreens, Angelo Caputo's Fresh Food stores, Merlin Muffler, Lee Auto Parts, El Famous Burrito, Chili's and Card & Party Warehouses, Mitsubishi Electric Automation, SYSCO Foods, Gillette, Amcol International and Air France Cargo, O'Hare Airport!
---
If your question or questions have not been answered here, please e-mail our resident expert at questions@arlingtonsecurity.com We will try to respond to question within 24 hours!
---
Back
Home | Business Description | FAQs | Employment Opportunities
Arlington Security Co. LLC
11 W. College Drive, Unit E
Arlington Heights, IL 60004
(847) 392-7997 FAX (847) 392-8232