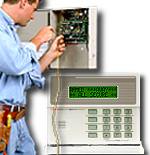 Service and Installation

Time & Attendance

Time & Attendance
The system calculates employees' total hours, overtime, absenteeism, and tardiness. It also maintains a complete personnel profile on every employee.

Features and Benefits

Accrues employees' attendance time, paid days, and non-paid days in cumulative storage files.

Specific payroll information can be entered (i.e. pay rates, departments, job descriptions and employee categories.)

Automatically generates payroll and personal information.

Can record time for computing labor costs by department, job class, etc.
---
Back
Home | Business Description | FAQs | Employment Opportunities
Arlington Security Co. LLC
11 W. College Drive, Unit E
Arlington Heights, IL 60004
(847) 392-7997 FAX (847) 392-8232